MyMP is a project that got its initial funding from MCCHR (Malaysian Centre for Constitutionalism and Human Rights). However, that's just for year one development. To scale this project, we need funds to
Continue development and hosting for the site (we actually have more ideas for fun ways to track MPs!)
Recruit more volunteers (daily allowances and transport expenses)
Collect more data (via scraping scripts
If you'd like to donate, please scan this QR code for a DuitNow transfer to STARSHIP ENTERPRISE, or transfer directly to our Maybank account at GOMENGAMES SDN BHD 512688240482.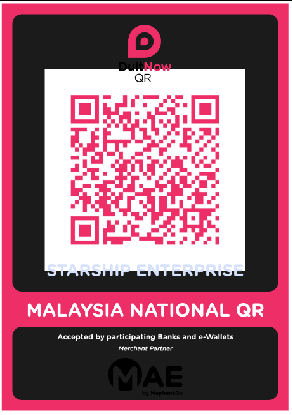 Do send your receipt to [email protected] and tell us what name you'd like your donation listed under and if you'd like to be anonymous.
We will list ALL donations periodically as well as our full expense sheet once the first part of the project is complete.