YES WE ARE ALIVEEEEE.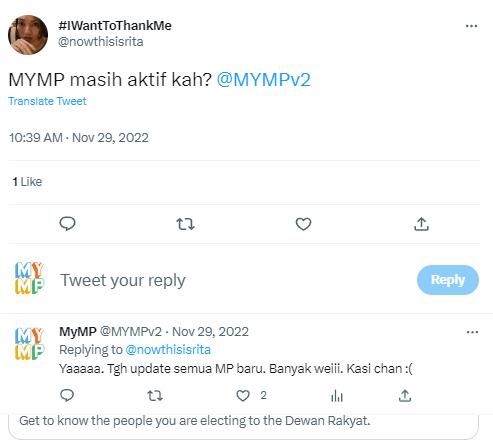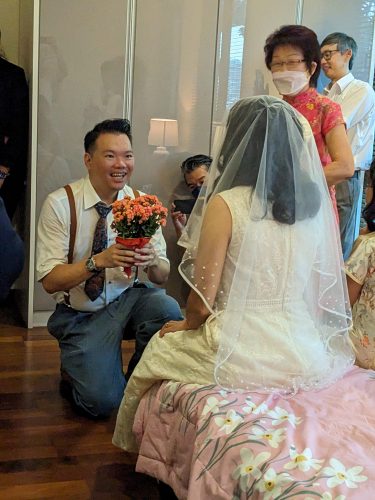 Sorry for the long hiatus. In the two months since the election, A LOT has happened. 
We are in the midst of applying for a few grants that will keep us running this year. We've already gotten a renew on the MCCHR grant that started us out in 2020 🙂 (site only launched in 2021, don't worry you're not MCO-time travelling)
I (Chak) got married (that took a month. IYKYK)
We recruited a batch of 20 volunteers in December to key in basic data for all the new MPs, and Isaac and Mak worked together to scrape win-rates for GE15 as well so…
New Year New MPs! So we now have all 109 new MPs in with basic data, about 70% of the 8-bit portraits done.
Speaking of new MPs, we wanted to maintain the profiles of old MPs, so now they'll look like this. The links will still be active, but their data is frozen, and they'll no longer appear in search results from the main page.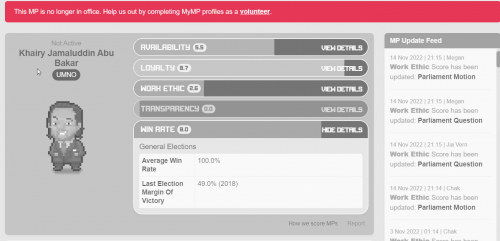 Moving on to the 109 new MPs, we were discussing what data would be interesting to see. Well, 109 new MPs means 107 MPs (not counting Batu Sapi and Gerik which were empty seats)lost their jobs right? Since MyMP tracks performance… we thought it'd be interesting to see if those who lost their jobs (either not running, or not winning) were any worse than the ones who kept them. 
And the results… are very very interesting. Let's start with the data that most people seem interested in…
1. Re-elected MPs at major parties have worse attendance than the MPs that left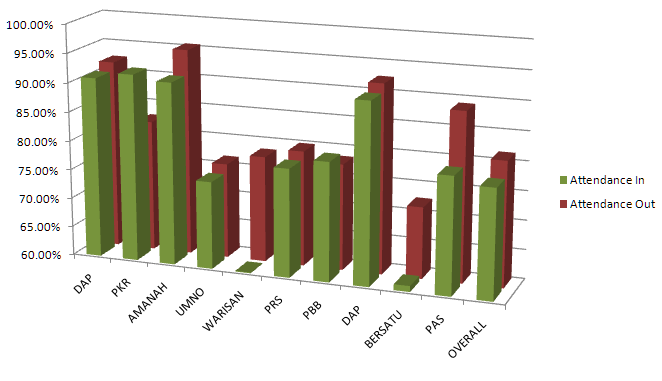 As you can see from the table, only one major party had the worse performing MPs leave – PKR. In every other major party (with more than 2 seats), the ones that left had a marginally better attendance score than the ones that managed to retain their seats. We highlighted this in an earlier article about the MPs that weren't even allowed to contest. You should check it out.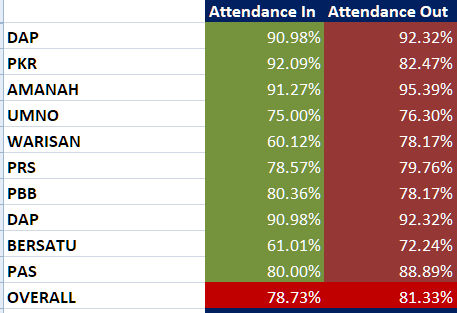 Also, for PKR, not all of that decision was made internally. In GE15 compared to GE14, PKR lost 16 seats, second only to UMNO, which lost a whopping 28 seats. Where did they go? PAS gained a whopping 25 seats, while BERSATU gained 17, something that no analysts were able to predict.
2. MPs with better websites and socmeds were kept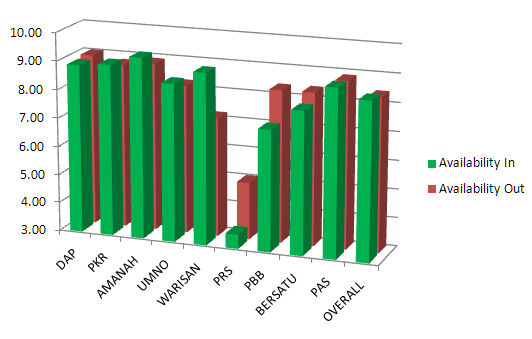 Our Availability scores are calculated based on how many contact points (Service Centre, Socmed accounts, email) MPs have, and whether they're responsive – i.e. their service centres and socmed accounts. Why? Because MPs are supposed to represent the will of the people, and people need to tell them what they want. From what we've noticed in general, those in the government tend to have more contact points i.e. official websites, 4 socmed accounts etc.
Some of these are official government pages, so do take these with a pinch of salt. As long as they are contactable and responsive, we believe that's one essential part of their duty fulfilled. At the end of the day, our scores are merely indicators. Do visit the individual MP pages to look at the details of each MP.
3. Overall, the more loyal MPs were kept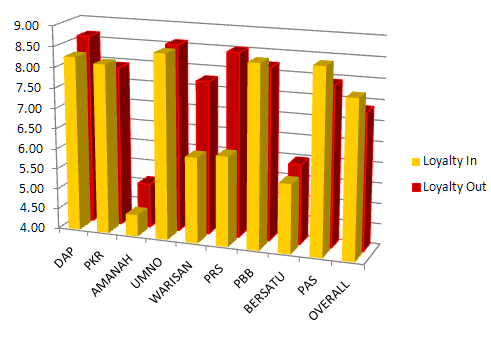 This one's a bit nuanced. If you see a lower loyalty scores for AMANAH in general, just keep in mind that our LOYALTY score is calculated based on how many times they've changed parties, and to a lesser extent, alliances. It also checks how long they've served their current constituency. AMANAH guys are mostly ex-PAS, so they lost scores for changing parties, and thus alliances across the board.
While overall, the MPs that kept their seats are the most loyal ones, if you look at the data by party, it tells a different story. At DAP, BERSATU and especially PRS and Warisan, loyalty wasn't very much rewarded, with MPs that have changed alliances and parties more being kept.
4. Harder working MPs were left out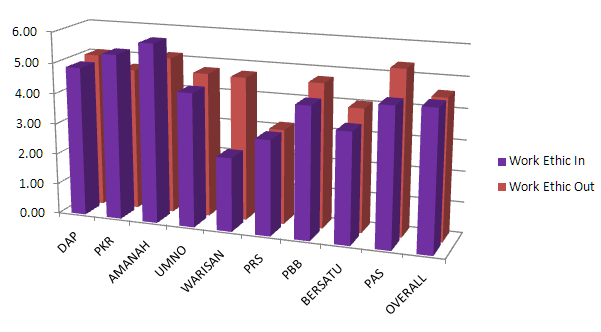 MYMP's Work ethic score is calculated based on three things. 
Attending Parlimen

Asking questions (2 per session is enough, any more and they don't get a higher score)

Parliamentary committees
So, you can understand that if attendance is a main factor, the picture here is going to be similar. At DAP, UMNO, Warisan, PBB, BERSATU and PAS, harder working MPs were left out, either by not contesting, or not winning. WARISAN particularly took a big hit, maybe cos their president, Shafie Apdal's attendance himself is less than 50%? Just as a guide, DAP mostly won back the seats they contested in GE14, so it is indeed noted, that most of their outgoing MPs were harder working, and not given a choice to recontest.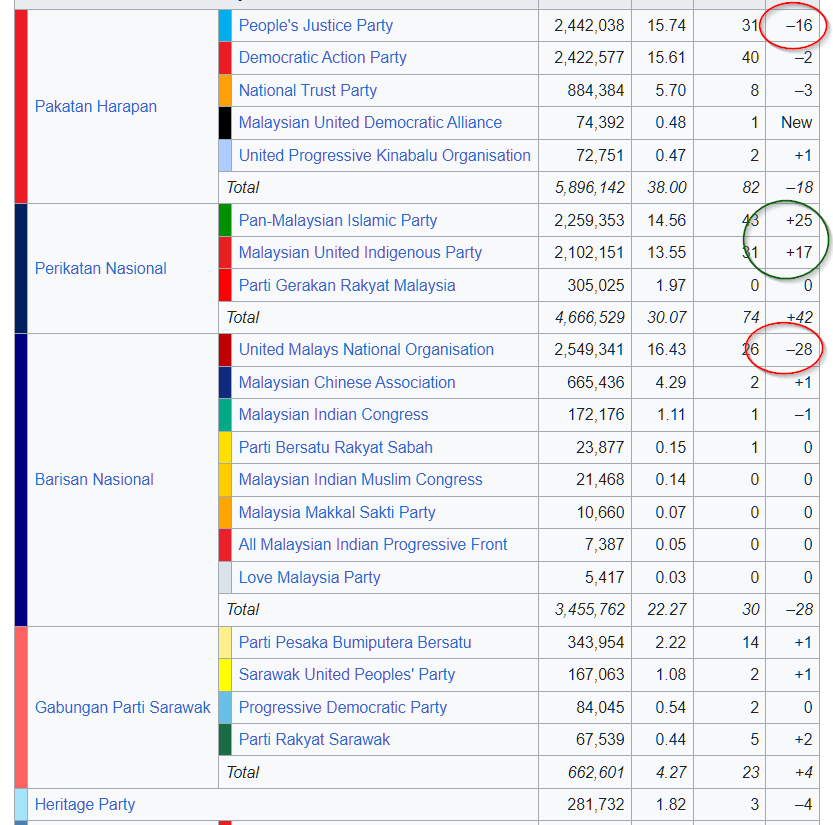 On the topic of GE14 performance, you can see from this chart on Wikipedia that the biggest losers were clearly PKR and UMNO, while the biggest winners were BERSATU, and by a whopping margin, PAS.
There are also a few things to note about Work Ethic scores here, for instance that government MPs tend to ask less questions. Should it be this way? It's debatable. Also, MPs who are also Ministers, in general don't ask questions, since they're the ones providing the info. 
There are minor differences in other parties, but for most parties, their average Work Ethic scores have dropped after GE15, at least until we analyse the attendance figures of 2023's first upcoming seating starting (very soon) on 13th Feb up until the end of March.
The long road to political accountability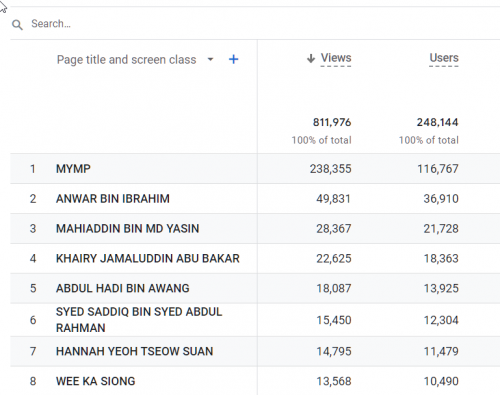 Yes, GE15 is over. TBH, we were overwhelmed by the traffic to the extent we had to bulk up our servers to handle it. Thankfully, even after the election, there are still thousands of people visiting the site (not as many la, of course). But this brings us to a very important point
The people you voted for might, or might not have been elected, but a democracy isn't formed in the two weeks before an election. It is formed in the 5 years between. To make it work, YOU need to monitor
How those that you didn't vote for perform, so that you can make good arguments about why they shouldn't win again.
How those that you DID vote for perform, so you can make a good decision about who to vote for in the next 5 years.
Also, share this info within your groups, and on social media so that they can be better informed, and the MPs themselves know that we are watching them.
The first real set of parliamentary seatings are happening next week, and you can be sure that MyMP and it's constant stream of amazing volunteers will be watching closely. Join us in the watch party, or better yet, help us to watch them!
Visit mymp.org.my/sukarelawan to help Malaysia grow as a democracy.
Lastly, thank you to all those who donated, volunteered, posted, or shared our content. There's more to come, and with a recent small grant of RM38,000 from MCCHR (thanks gaiz!), you can be sure we're going to be with you, growing our democracy till the next crazy election happens in 5 years time.
Or 4?